Super Senso Wiki needs your help! Some of the content on the wiki is out of date and we could use your help updating it! If you want to learn more about editing, visit the Gamepedia Help Wiki.
Combo Strike
Combo Strikes are events at the end of each player's turn that allow them to deal damage directly to the enemy SENSO-Gate.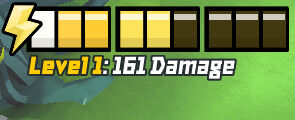 At the end of a player's turn, if they have at least 3 Combo Power, a Combo Strike will happen and deal damage to the enemy's SENSO-Gate. The more Combo Power you have, the higher the damage. Combo Strikes consume 3 Combo Power at a time, increasing in damage for every 3 you have. If you do not have exactly a multiple of 3 Combo Power at the end of your turn, the remainder will be saved.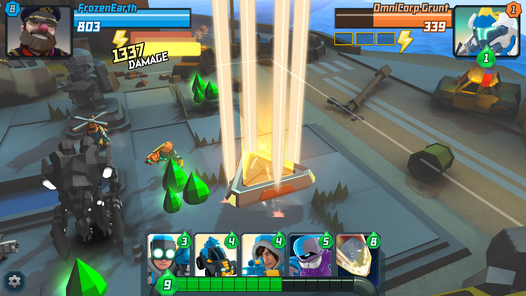 | Commander Level | Level 1 | Level 2 | Level 3 |
| --- | --- | --- | --- |
| 1 | 100 | 250 | 9001 |
| 2 | 107 | 268 | 9001 |
| 3 | 114 | 287 | 9001 |
| 4 | 122 | 307 | 9001 |
| 5 | 131 | 328 | 9001 |
| 6 | 140 | 351 | 9001 |
| 7 | 150 | 375 | 9001 |
| 8 | 161 | 402 | 9001 |
| 9 | 172 | 430 | 9001 |
| 10 | 184 | 460 | 9001 |
| 11 | 197 | 492 | 9001 |
| 12 | 210 | 526 | 9001 |
| 13 | 225 | 563 | 9001 |